200+ Must Know Adobe Fireworks Tutorials for Web designers
Adobe Photoshop is very famous among the web designers and web developers. But most of the web designers are not aware that Adobe Fireworks is better than photoshop when it comes to vector graphics and rapid prototyping. Hope you may be wondering whether Fireworks is better than Photoshop. If so the answer is ' Yes ' when it comes to web designing. Fireworks has enhanced toolset with which you can create and edit vector and bitmap images, or import and modify native Photoshop and Illustrator files. Apply lighting effects, shadow effects, styles, and blend modes, including seven new blend modes from Photoshop, to add depth and character to text and symbols.
Key Features of Adobe Fireworks
These are some of the main features of adobe fireworks.
100+ Adobe Fireworks Tutorials
I have collected almost 130 Adobe Fireworks tutorials which are meant for web designers . This tutorials will help the designers to create special effects in the logos and in their design works.
Photo-Realistic adobe fireworks tutorial
Make your digital images more convincing and lifelike with just a handful of gradients and custom shadows. Once you're done, your pictures will look like real photo prints, you'd swear they popped out of the screen.

Create Glossy Logo seal with Adobe Fireworks
Whether it's signifying merit or signalizing new content, a golden seal graphic often does the trick. Utilizing two of Adobe Fireworks' nifty features—Auto Shapes and Text On A Path—you'll be stamping shiny seals in no time.

Interactive Prototypes in PDF
This tutorial will explain how to generate interactive prototypes directly from Fireworks in a PDF format. This kind of prototype can be very useful for layouts approval with clients or just to make the communication between the design development team easier.

Create Sticky Notes – Fireworks Tutorial
Sticky notes are little pieces of bright-colored paper with an adhesive strip on the back, allowing you to jot down reminders, checklists, or *gasp* passwords and post them onto a surface. This Adobe Fireworks tutorial will show you how to recreate them digitally, with a certain degree of realism, for your own design projects.

Gradients and masking – Fireworks Tutorial
Gradients and masks are all it takes to create lighting effects for circular shapes in Adobe Fireworks. Generate as many layers of shadows and highlights as you need.

Create Icons in Fireworks – Tutorial
In this tutorial I will show you some basic techniques in creating simple yet pleasing icons in Fireworks. Start off by creating a new file, and using your elliptical marquee tool to make a circular selection. Fill your selection with a radial gradient, making sure that your inside color is lighter than your outside color. Position the start of your gradient in the top-left corner, and let it radiate downward and to the right. Your image should look similar to below.

Optimize Photos in Fireworks Tutorial
This tutorial will explain how to optimize photos in Macromedia Adobe fireworks CS4. In this tutorial you will learn how to set Hue , saturation , contrast and brightness to optimize the images.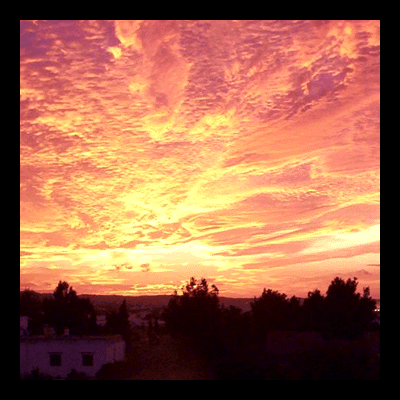 Creating an "old paper" effect with Fireworks
You probably already know that you can create many different types of non-destructive Live Filter effects in Fireworks. But you might not be aware of one of the least-known Live Filter techniques, which allows you to convert a bitmap to transparency based upon the color variances in the bitmap. Using this technique, you can give an image the look of old paper.

Create website layout in Adobe fireworks
This tutorial will show you how to create a simple header effect in a few steps, and with some vector textures, try to create a little layout in Fireworks with 9rules.com as our reference. In part 2, we're gonna do the HTML/CSS to show you how this layout reacts to the browser.

Night Vision Effect in Fireworks
This tutorial demonstrates how to give a night vision effect to an image in Fireworks MX 2004.

18 awesome Adobe Fireworks Tutorials
Learn advanced Adobe Fireworks tutorials that can help you better understand how to make your site more visually appealing. These tutorials were written for users who have a very strong understanding of Fw.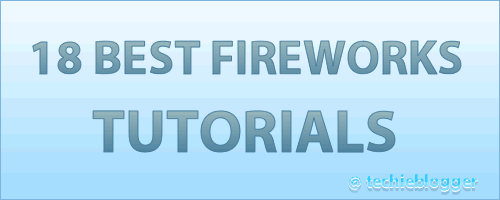 34 Adobe fireworks tutorials for Web Designers
Fireworks Zone contains 34 Adobe Fireworks tutorials for web designers. This tutorials mainly concentrate on web designing to make website more appealing.
18 best fireworks Tutorials by Abduzeedo
Here is a list of Tutorials created by designers of Abduzeedo website. These tutorials are for advanced users and they mainly focus on web development.


Best Adobe Fireworks Video Tutorials
I always feel that Video tutorials are always better when compared to simple articles. So i have collected about 60 video tutorials available in youtube and other video sites.
30 best Fireworks tutorials from Entheosweb
These are 30 Free Fireworks Tutorial provided by entheosweb. Here you will learn some cool Fireworks effects and will also provide useful Fireworks tips & tricks.

10 Adobe Fireworks Tutorials by ITM Design
ITM is also a design based site who have 18 tutorials for Adobe Fireworks. These tutorials will help you to learn the baisc of Adibe Fireworks.
DesignMAg has collected 35+ adobe fireworks tutorials already. You can get them at their own site.
Hope this list of tutorials will definitely help you in your web design works. Though few of these tutorials not related to web design but they will help us to know about the tools of adobe fireworks which we can implement in our web design work. If you know any other good tutorials for Fireworks let me know.