20 Cool Sites to watch Free Videos Online on Demand
Do you miss your favorite TV shows due to meetings? Now you need not worry about them , here is a list of 20 cool video sites where you can watch all your favorite TV shows , dramas , movie teasers, etc for free on demand. You can watch Documentaries, speeches and your favorite TV shows anytime you wish with these sites.
When it comes watching videos online, YouTube is always the first site to get mentioned. They are so popular that their alexa ranking is 4. YouTube is a video sharing website on which users can upload and share videos.

Vimeo has fast become a favorite with a lot of filmmakers because the site allows you to watch HD videos as well as lower quality. The site's community is also great at digging up interesting new videos worth your time to watch. Vimeo was created by filmmakers and video creators who wanted to share their creative work, along with intimate personal moments of their everyday life. As time went on, like-minded people came to the site and built a community of positive, encouraging individuals with a wide range of video interests.

Google Video is really a great place to watch all Documentaries, speeches and TV shows. Google Video is a free video sharing website and also a video search engine from Google. Google Video allows select videos to be remotely embedded on other websites and provides the necessary HTML code alongside the media, similar to YouTube. This allows for websites to host large amounts of video remotely on Google Video without running into bandwidth or storage capacity issues. Some videos are also offered for sale through the Google Video Store.

If you're looking for conference coverage, Viddler routinely has videos of great conferences that you may not have been able to attend in person. There are also some long-running series on the site worth checking out. Viddler is an interactive online video platform for uploading, sharing, enhancing, tagging, commenting on, and forming groups around videos. Viddler provides a free service for non-commercial users, the paid Viddler business service includes support, a customizable player, the ability to create a private community, detailed analytics, priority encoding, HD encoding, iTunes support, control over advertising and full branding.
More than 48,000 independently produced Web shows use blip.tv to reach more than 22,000,000 people. They distribute more than 2.4 million episodes from these shows across the entire video Internet and onto television screens across the country.

Hulu brings together a large selection of videos from nearly 190 leading content companies, including FOX, NBC Universal, ABC, Comedy Central, ABC Family, Biography, Lionsgate, Endemol, MGM, MTV Networks, National Geographic, Digital Rights Group, Paramount, PBS, Sony Pictures Television, Warner Bros. and more. Users can choose from more than 1,700 current primetime TV hits such as The Simpsons, 30 Rock, LOST, The Daily Show with Jon Stewart and The Office the morning after they air; classics like Buffy the Vampire Slayer, The A-Team, Airwolf and Married…with Children; movies like Last of the Mohicans and Basic Instinct; documentaries like Super Size Me, Crawford and The Times of Harvey Milk; and clips from Saturday Night Live; web originals like Dr. Horrible's Sing-Along Blog and Dorm Life; and other popular TV shows and movies.

The Veoh.com site, which is currently used by approximately 19 million viewers per month, allows viewers to watch streaming web video from across the Web including via their iPhone or iPod touch. Although somewhat like YouTube, Veoh.com offers a broader selection of network television content and allows viewers to watch full episodes of TV shows and full-length movies. Veoh.com hosts a range of programming, from user generated content to studio content. Veoh also provided a software application, VeohTV Beta, that enabled "lean back" and remote controllable viewing of web content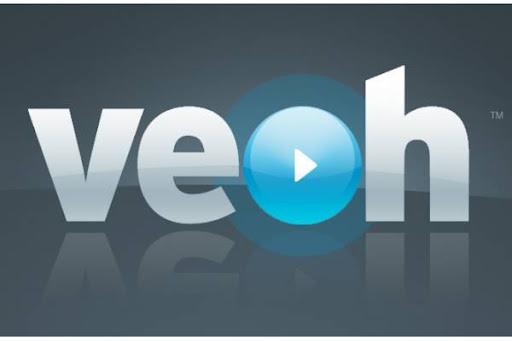 ABC.com was the first network website to offer full-length episodes online from May-June 2006. Beginning with the 2006–2007 television season, ABC.com has regularly begun airing full length episodes of most of its popular and new shows on its website the day after they aired on ABC, with some advertisements (though less than when broadcast for television).

It's a way to watch videos – music, TV, movies and more – over the Internet. We could just call it a website … with videos … but that's not the whole story.
We're giving you new ways to find what you'd like to watch. You can search in "traditional" ways – by title or category – or you can find suggestions from other people on Joost. They may be your friends, or they may just be people who have something in common with you – but either way, they can direct you to great things to watch.
sevenload concentrates itself heavily on videos and photos, and the kinds of features and functions Web 2.0 and the web have to offer. sevenload's large community offers an array of photos and videos ranging from exotic and wacky to spectacular and amazing. All this content is an interesting mix of amateur work, professional photography and sometimes even professional productions.
Everyone can watch recipe videos free on ClipChef.com. People can see first-hand everything that goes into a recipe, find videos about their hobbies and interests, and discover the quirky and unusual. As more people capture special moments on video, ClipChef is empowering them to become the broadcasters and Chefs of tomorrow. ClipChef.com Allows you for FREE to set up your own personal profile, add friends, how to recipe videos, and much more.

Metacafe is one of the world's largest video sites, attracting more than 40 million unique viewers each month (comScore Media Metrix). We specialize in short-form original content – from new, emerging talents and established Hollywood heavyweights alike. We're committed to delivering an exceptional entertainment experience, and we do so by engaging and empowering our audience every step of the way.

Broadband Sports is a social media and video sharing website focused on extreme sports.Broadband Sports was originally a high-flying dotcom-era network of sports-content

Travelistic is a video site for travelers. Explore 9498 free travel videos, share them with friends, or upload your own!

The Onion News Network is the most popular 24-hour cable news network in America, delivering hard-hitting, up-to-the-minute reporting to more than 100 million households nationwide.

From home repair to business tips, HelpfulVideo is full of short videos that can help you complete a variety of projects. helpfulvideo.com is a website to share videos about everyday knowledge and skills among everyday people. It is beter to see ones than to hear or reed ten times.

With a wide variety of channels, DailyMotion is able to provide videos on just about everything. The site also offers social media tools like events and groups, making it easier to find new videos that you will want to watch.

You won't find good clean videos on No Good TV. The site prides itself on including strong language and other material that you don't want your kids to watch.

For international shows, TVU Networks can be a great resources. The site offers access to many programs from countries such as Chinam India , etc.

You can search more than 35 million hors of video in one go on Blinkx. Be aware, though, that the site doesn't actually host all of those videos – clicking on a result may take you to a new site.